Or you can contact us using the following information:
(021) 2001960 - Steenberg branch 22 Military Rd ( off main Rd above the railway line)
(021) 7055034 - Southfield Branch 118 Victoria Rd (at the bridge next to Werda butchery)
Vacuum Cleaner SEBO for carpets
DRY CARPET CLEANING
Use as a vacuum cleaner in conjuntion with SEBO duo P see http://www.sebo.co.za/products/duo_02.html
The SEBO DUO P cleaner is worked into the carpet with the rotating brush machine and then vacumed out.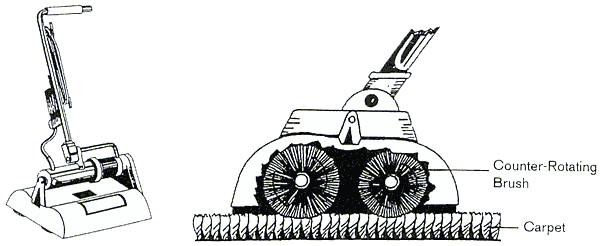 DUO-P carpet cleaning powder consists of 100's of micro-sponges which contain safe solvent for greasy soiling, a neutral shampoo for non-greasy soiling and an anti resoilant to delay re-soiling. As the powder is brushed through the carpet it absorbs soilage leaving the carpet clean, soft and fresh. When vacuumed away, the carpet is ready for immediate use. DUO-P also has anti-bacterial properties and is proven to eradicate dust mites.
Features
Safe on all fabrics
Disinfects
Kills Dust mites
Anti Bacterial
Fabric Freshener
Recommended & approved by carpet manufacturers
- Lightweight and versatile - dry use only
- Comes with flexible hoses, extension tubes, corner nozzle, crevice nozzle
- Double Insulation.
| | |
| --- | --- |
| | |
| | 1,000W |
| | 3.0m³/min |
| | 21.5kPa |
| | |
| | Dust:2 kg |
| | 8.0kg |